KVADOS publishes its own magazine, yourK. Since 2010 we have been using it to offer everyone – customers and business partners – not only information from the life of the company, but in particular how to improve your business and processes. It also includes information about the latest technologies and top-of-the-range products from the sphere of information and communication technology. And naturally you will also find articles for relaxing and entertainment in it. We pride our ourselves on its comprehensibility and cleanliness of text and graphics. Immerse yourself in it and discover how you and your business can move forward…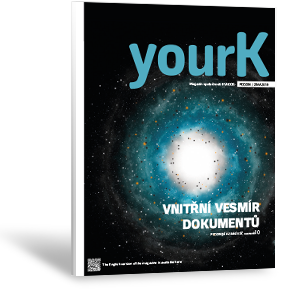 The autumn & winter edition of yourK heads into the depths of space
You know how it is. Corporate documents often have a life of their own. They circulate individual workplaces in cycles of different lengths, and some approval stamps seem to be billions of light-years away. The more distant and larger the size of the workplace, the less managers can make sure everything is done according to procedures and on time. How then do you keep track of important documents such as contracts and guidelines? You can read about this and more in our magazine.
Join us in an orbit of innovation!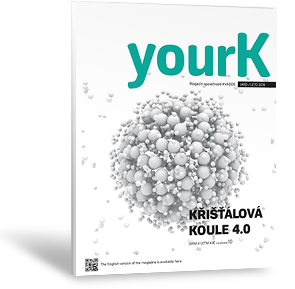 yourK for spring & summer brings the crystal ball for your business
The dream of every company is to find the ideal balance between supply and demand and maintain inventory at precisely the level of customer demand. That´s why obtaining the required quantity of goods at the right time is the key task of buers. If they could see into the future, they could easily predict what customers will want and stock up in advance. Neural networks have enormous potential that we have only just began to explore.
Publisher: KVADOS, a. s. Pivovarská 4/10, 702 00 Ostrava-Moravská Ostrava, IČO: 25826654
www.kvados.cz, office@kvados.cz, +420 596 126 210 (211), yourk@kvados.cz
Editor's address: Novoveská 1139/22, 709 00 Ostrava-Mariánské Hory
Editor in Chief: Martina Illková
Editorial Board: Hana Prauzková, Milan Smetana, Kristina Mezníková
Photography: Jiří Zerzoň
Registration number: MK ČR E 19859
Issued free twice annually.